Fourth Genre's Writer as Reader will feature essays that respond to creative and literary nonfiction, focusing primarily on a single work of nonfiction. Successful Writer as Reader essays will be neither jargon-laced nor disinterested, but will find a home in the personal and will tell a story about the author's relationship with one particular work of nonfiction.
Writer as Reader essays are invited as responses to . . .
A personal essay or memoir
Literary journalism
Personal cultural criticism
Another work commonly classified with creative nonfiction
Writer as Reader essays may focus on nonfiction that . . .
Has influenced the author's own writing
The author provides to students as an example of the genre's possibilities
The author has reevaluated over time
Is widely influential
Is challenging due to its form, innovation, content, history, or politics
May be contemporary or from another historical period
Submit essays to be considered for the Writer as Reader feature at fourthgenre.submittable.com during the regular fall submission period (Aug 30 – Nov 30). Please identify in your cover note that the editor should consider your essay for this feature.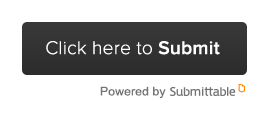 Queries welcome at genre4@msu.edu